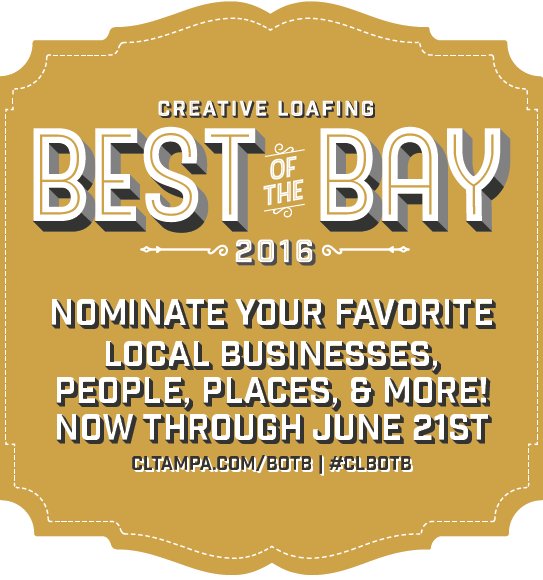 best of the bay 2016 nominations open
Just click on the category links below to submit your nominations.
*CL reserves the right to disqualify nominations that can't be confirmed.
Nominations for Best Of The Bay 2016 are NOW OPEN!
And remember: If you DON'T place your favorite contender into nomination, you have no guarantee it'll be in the running for Best of the Bay.
The categories for this year's BOTB awards are in.
Read the full article, click here.
---
@cl_tampabay: "Best of the Bay nominations go live today! Nominate a person or business at . #clbotb"
---
Be part of the process for this year's BOTB awards.
---
best of the bay 2016 nominations open