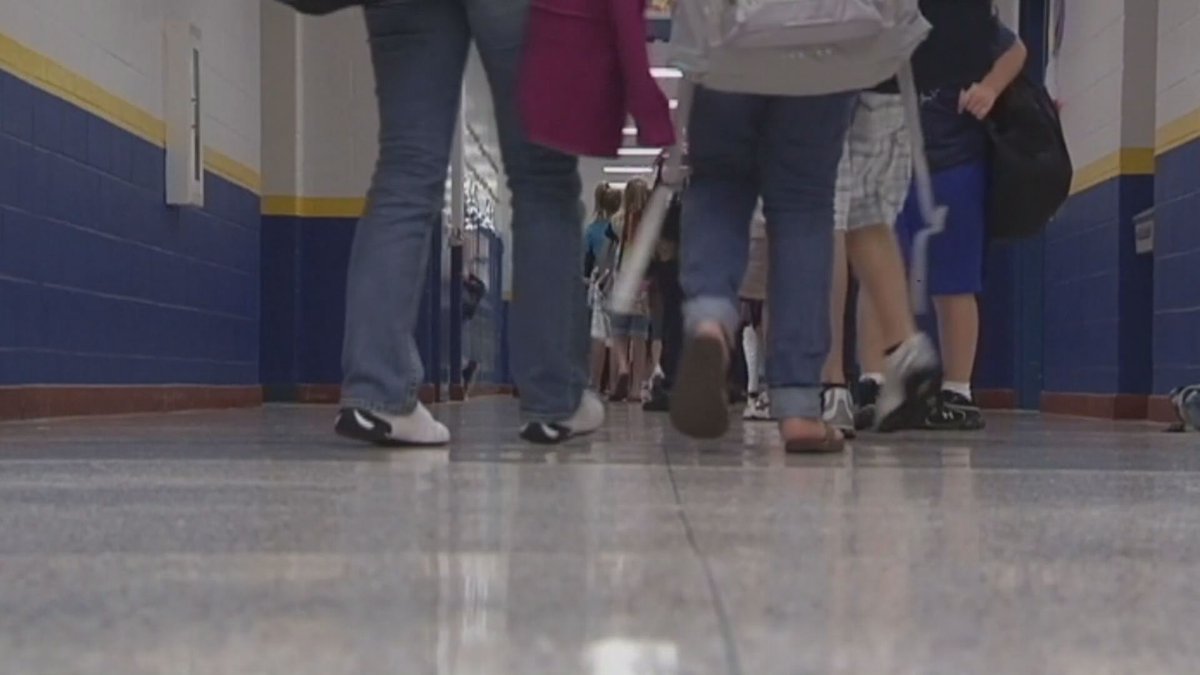 Bay area Schools Watch Weather to Decide Whether to Close Schools
Bay area school districts say they will decide Wednesday whether to remain open.
Pasco County says if schools close on Thursday, so will government offices.
The Pasco County School District says, "We are working with Pasco County Emergency Operations, and a decision about closing schools will be made after consultation with the experts in that office.
Bay area schools are closely watching the tropical storm's path to make the decision whether to close schools Thursday.
"We want to have the most up-to-date information from the National Weather Service before making any decisions related to school closures, but we also want to make the decision as early as possible so that parents can make arrangements for their children," said Superintendent Kurt Browning.
Bay area schools are closely watching the tropical storm's path to make the decision whether to close schools Thursday.

@10NewsWTSP: Bay area schools watch weather for possible closures
@KendraWTSP is getting answers:
Bay area schools are closely watching the tropical storm's path to make the decision whether to close schools Thursday.

"They want a hurricane day," says mother Beth Burrell. Her son hopes the tropical storm will mean no school in Pasco County.

Other parents, like mom Shawn Lanier have to work. She knows a Wednesday night decision whether to call off school will mean last minute plans for childcare on Thursday. "You know to scramble, we know we're going to have to, just be prepared," says Lanier.

She understands that students' safety comes first. "Being on the bus in the high winds, I get it," Lanier says.

"Some of our schools are in low-lying areas. We do think about students out at bus stops in the morning. We do not allow our buses to go out when there are sustained winds over 39 miles an hour," says Hillsborough County School District Spokesperson Tanya Arja.

The Pasco County School District says, "We are working with Pasco County Emergency Operations, and a decision about closing schools will be made after consultation with the experts in that office. If sustained wind speeds are predicted to exceed 40 MPH, we cannot run school buses. Currently, wind speeds are predicted to be 25 MPH, with 45 MPH gusts in the rain bands."            

"We want to have the most up-to-date information from the National Weather Service before making any decisions related to school closures, but we also want to make the decision as early as possible so that parents can make arrangements for their children," said Superintendent Kurt Browning. "It's a tough call, and these storms can be very unpredictable."

Hillsborough, Pasco, and Pinellas County School Districts tell 10News WTSP that they're in constant contact with their emergency operations centers, and the National Weather Service watching the storm's path. 

They all plan to make the call Wednesday afternoon into the evening and will alert parents through 10News, district calls, Facebook, Twitter and the district's website.

"We're the largest employer in Hillsborough County. We have a lot of staff members that we need to take into consideration when we are looking at this, and of course a lot of family members," says Arja. "There are still a lot of family members who will be going to work, maybe their offices are not closing down, so we have to take that into consideration as well, because of daycare and childcare for families. We look at everything," says Arja.

Pasco County says if schools close on Thursday, so will government offices.

"We are of course keeping tune to the weather and making sure it's safe to even be at school during a tropical depression," says Literacy Leadership Technology Academy Charter School Chief Education Officer Lesley Logan. She already made the decision to close school on Wednesday, after lightning hit the Tampa elementary school, blasting holes in the roof, and indirectly striking two teachers.

RELATED STORY: Two teachers struck by lightning at Tampa school

"They did feel the lightning. They did feel the tingling in their bodies," says Logan.

With so much up in the air — school closures, the storm's path and flooding — many people aren't waiting to make plans for their kids or protect their homes.

"If we get 15 inches or 12 inches that's too much. You don't know when; it's better to be prepared," says Pasco County neighbor Caroline White. She and her husband, Clarence, are filling sandbags to protect their house in Sierra Pines.

Pinellas County Schools tells 10News that information on weather-related closures will be communicated by:

·       A recorded phone message to all employees and families

·       E-mail message to employees and families

·       Information posted on the district website: www.pcsb.org

·       Information will be shared with local TV, radio, print and online news outlets

·       Information posted on WPDS-Ch. 14 (UHF Ch. 14, Bright House Networks Ch. 635, WOW Ch. 2. and Verizon Ch. 46)

·       Emergency Information Phone Line: (727) 588-6424. Call the Emergency Information Phone Line to hear a recorded update.

Storm-related online resources:

Pinellas County Emergency Management: http://www.pinellascounty.org/emergency/

National Hurricane Center: http://www.nhc.noaa.gov/

Pasco County Emergency management warns: Pasco County could see significant impacts from the storm expected Wednesday through Thursday night. Rainfall ten (10) inches along the coast and four (4) inches inland is expected with higher amounts possible.

The storm could bring 25 miles per hour (mph) sustained winds and 45 mph gusts. Tides are expected to rise one to three feet above normal. There could also be tornadic activity possible – especially on Thursday.

The Pasco School District says, "When a decision is made, information will be posted on the district website (www.pascoschools.org), Facebook (www.facebook.com/pascoschools), and Twitter (www.twitter.com/pascoschools). Parents and staff will be notified of the status of schools by a SchoolConnects call Wednesday evening."
Bay area Schools Watch Weather to Decide Whether to Close Schools