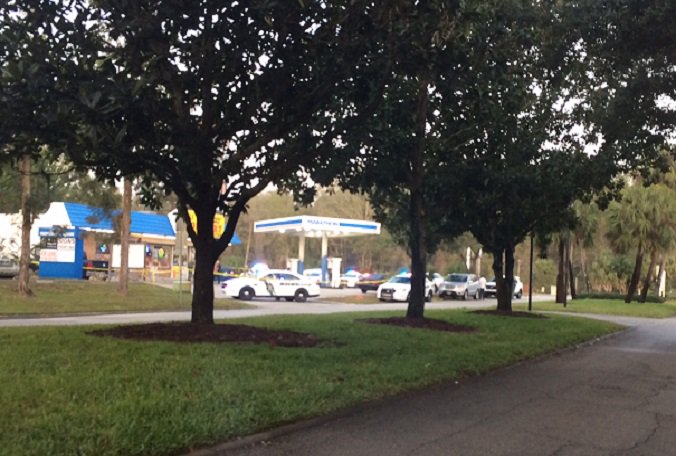 Legally armed customer thwarts Pasco robbery, shoots suspect
WEATHER: LIVE Klystron 9 radar | Get Bay News 9+ app | Sign up for news alerts
Upload pictures to Bay News 9 from the app
Get instant Severe Weather & Breaking News alerts delivered directly to your cell phone or email with Bay News 9 NOW .
Every week, Bay News 9 salutes an Everyday Hero making a positive difference in the Bay area community.
When asked if other legally armed citizens should take matters into their own hands if in a similar situation, Doll said that's an individual choice.
A convenience store robbery was interrupted Thursday morning in Wesley Chapel when a legally armed customer shot the suspect.

@BN9: Authorities: Armed suspect walked in gas station, demanded money. Armed customer shoots him.
According to the Pasco County Sheriff's Office, Christopher Michael Lilly, 31, who lives in the area, entered the 54 Food Mart gas station at 26556 Wesley Chapel Boulevard just before 7 a.m., pointed a firearm at the clerk and demanded money. 

A customer in the store with a legally concealed weapon shot Lilly in the right thigh. Authorities have not released the name of the man who fired his weapon.

"We're still interviewing the citizen that did the shooting," said Pasco Sheriff's Office spokesman Kevin Doll.

A deputy arrived on the scene moments later and subdued Lilly at the front door of the store with help from another customer.

Lilly, who Doll said is well known to the sheriff's office after multiple past arrests, was flown to a local hospital with non-life threatening injuries.

There were no other injuries and the shooting remains under investigation.

"He (the armed citizen) stopped the crime from being committed," Doll said. "And deputies got here in time to take the suspect into custody." 

When asked if other legally armed citizens should take matters into their own hands if in a similar situation, Doll said that's an individual choice.

"That's a personal decision you have to make on your own accord," he said. "If the shooter thought he was threatened or that he saw a crime in progress, he does have that right to defend himself." 
Legally armed customer thwarts Pasco robbery, shoots suspect