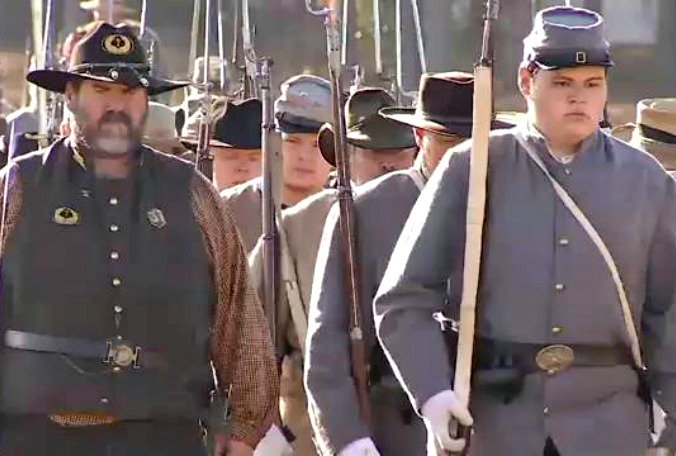 History comes to life at 37th annual 'Brooksville Raid'
Brooksville Raid is largest Civil War re-enactment in the state
History comes to life at 37th annual 'Brooksville Raid'
The history of the War Between the States is not taught in depth in school anymore.
History comes to life this weekend in Hernando County for the 37 th annual Brooksville Raid.
Upload pictures to Bay News 9 from the app
Participants dressed in full period uniforms and set up Union and Confederate camps, complete with cannons, horses and sutlers.

@BN9: American #CivilWar #history comes to life at 37th annual #BrooksvilleRaid
@KJones821
See how to make your favorite local restaurant's star entree at home: CHEF'S KITCHEN.

History comes to life this weekend in Hernando County for the 37th annual Brooksville Raid. More than 1,500 people will be re-enacting an American Civil War battle that happened in Brooksville in July, 1864.

The Brooksville Raid is the largest Civil War re-enactment in Florida. Participants dressed in full period uniforms and set up Union and Confederate camps, complete with cannons, horses and sutlers.

Thousands of spectators, including hundreds of Boy Scouts, showed up for the one-of-a-kind experience.

"It gives an accurate perspective on what happened, instead of just reading it in a book," 14-year-old Caden Varner said.

Participants hope to share this battle's important role in American History in a way that can't be taught in a classroom.

"It's awesome," said re-enactor Mike Hardy. "The history of the War Between the States is not taught in depth in school anymore. Coming out here, they get an education they can't get in the school system."

The Brooksville Raid re-enactment festivities go on through Sunday. The "battle site" is located on Highway 50 West at the Sand Hill Scout Reservation.

Bay News 9's parent company, Spectrum Networks, is a sponsor of the event.