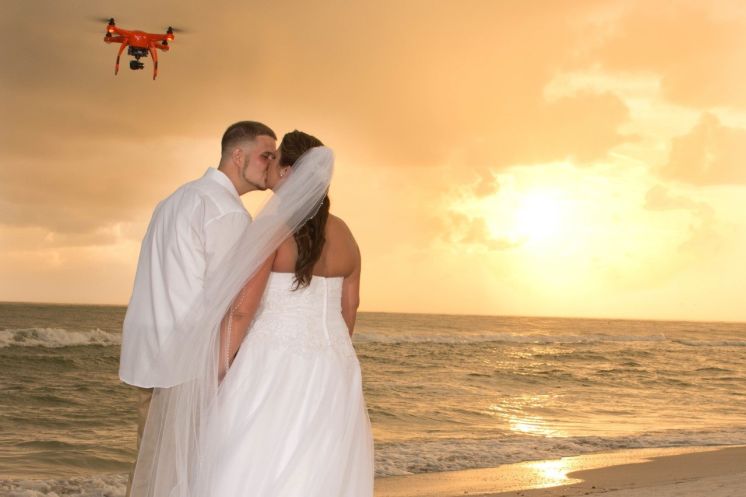 Wedding videographer checklist: camera, extra batteries and now … drone
During weddings there's a time to use it and a time not to use it.
Yeah, some people are looking at the bride and groom kiss, and others are looking at the drones.
Celebrations of Tampa Bay started experimenting with drones about two years ago and now has a fleet of drones to use for wedding videography.
The unwritten rule is that it's all about the bride, and you don't want to draw attention away from them, and the drones can do that.
When I first started, I was worried about how the brides would react to it.
Read the full article, click here.
---
@karenmcallister: ""All the new brides want drones." via @Knothea #Clearwater #drones"
---
Is the bride ready? Who has the rings? Did the cake arrive?And what about the drone?
---
Wedding videographer checklist: camera, extra batteries and now … drone