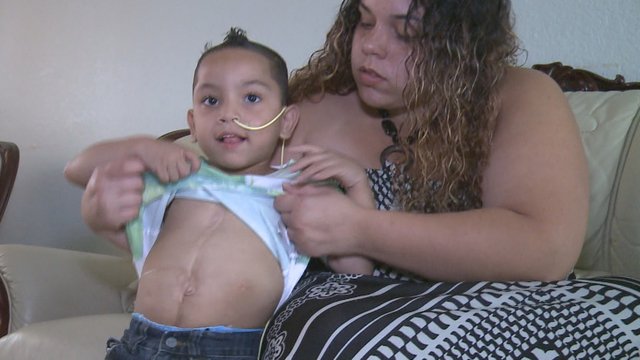 5-year-old 5-organ-transplant survivor speaks to 10News
Five-year-old Adonis Ortiz, who had a 5-organ transplant, is marking some milestones common for other kids like going to the beach.
Aracelis Ortiz lifts the shirt of 5-year-old Adonis to show the scars from his five-organ transplant.
But spend a little time with Adonis and you'll see.
Aracelis asked her son as she passed her 5-year-old a plastic baggie.
It shows how tiny Adonis was four days before the transplant.
Read the full article, click here.
---
@10NewsWTSP: "5-organ transplant boy visits 10News"
---
TAMPA — At three years old, Adonis Ortiz endured more than most people do in their entire lives. Born with his organs outside of his body, Oritz underwent a first-of-its-kind successful 5-organ-transplant.
---
5-year-old 5-organ-transplant survivor speaks to 10News