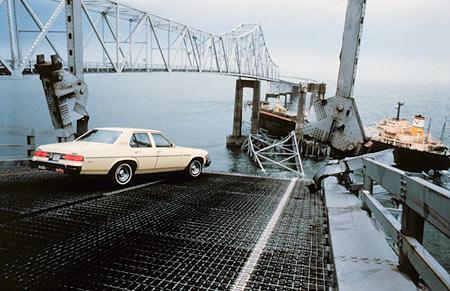 35 years later, a monument honors lives lost in Sunshine Skyway collapse (w/video)
McGarrah, who had put his wife and daughter on the bus the evening before in Tallahassee, heard news of the accident on his car radio.
"My life was forever changed," McGarrah said.
McGarrah said he healed and was able to go on with his life.
Read the full article, click here.
---
@craigtimes: "#Florida's infamous Sunshine Skyway bridge disaster happened 36 years ago #OTD."
---
ST. PETERSBURGCharles McGarrah vividly remembers the day he met the woman who would become his wife — and her first words:
---
35 years later, a monument honors lives lost in Sunshine Skyway collapse (w/video) | Tampa Bay Times