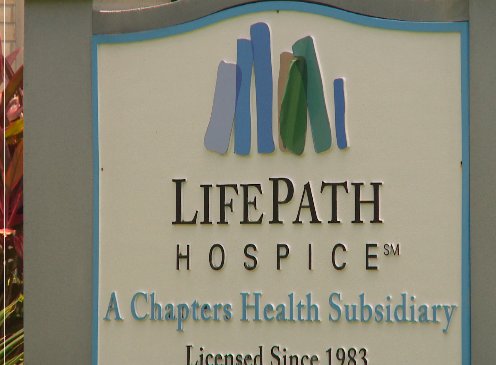 Chapters Hospice denies state investigation
600 patients were dropped from these local hospice centers because they no longer qualified.
Over time, Chase says she began to see another side to LifePath, Good Shepherd Hospice (which handles hospice patients in Polk, Highlands and Hardee counties) and the parent corporation Chapters Health System.
Attorney Adam Schwartz who represents Chapters Health System says, "The hospice industry is under great scrutiny."
Again Hospice denies the allegations and says the repayment of $2 million amounted to less than one percent of Medicare payments.
While hospice has a stellar reputation, 10Investigates discovered there is an on-going "criminal investigation" of the local chapter.
Read the full article, click here.
---
@MikeDeeson: "#10Investigates allegations of Medicare Fraud at Chapters Hospice"
---
Tampa, Florida — Hospice is an organization that helps families during the worst times. It tries to keep loved ones comfortable as they are dying.
---
Chapters Hospice denies state investigation